Wishbone Bike Recycled 3in1 Black
Wishbone Bike Recycled Edition 3in1 grows with your child - from baby walker to toddler trike to balance bike. So easy to use, babies walk sooner with Wishbone Bike. Ride at home or to the park, no pedals, no stress. Stable & lightweight, Wishbone Bike is super adjustable and built to last. Comes standard with black grips. Customize Wishbone Bike to match your outfit, mood and Instagram account. Store indoors overnight. 5 year warranty. Easy video assembly.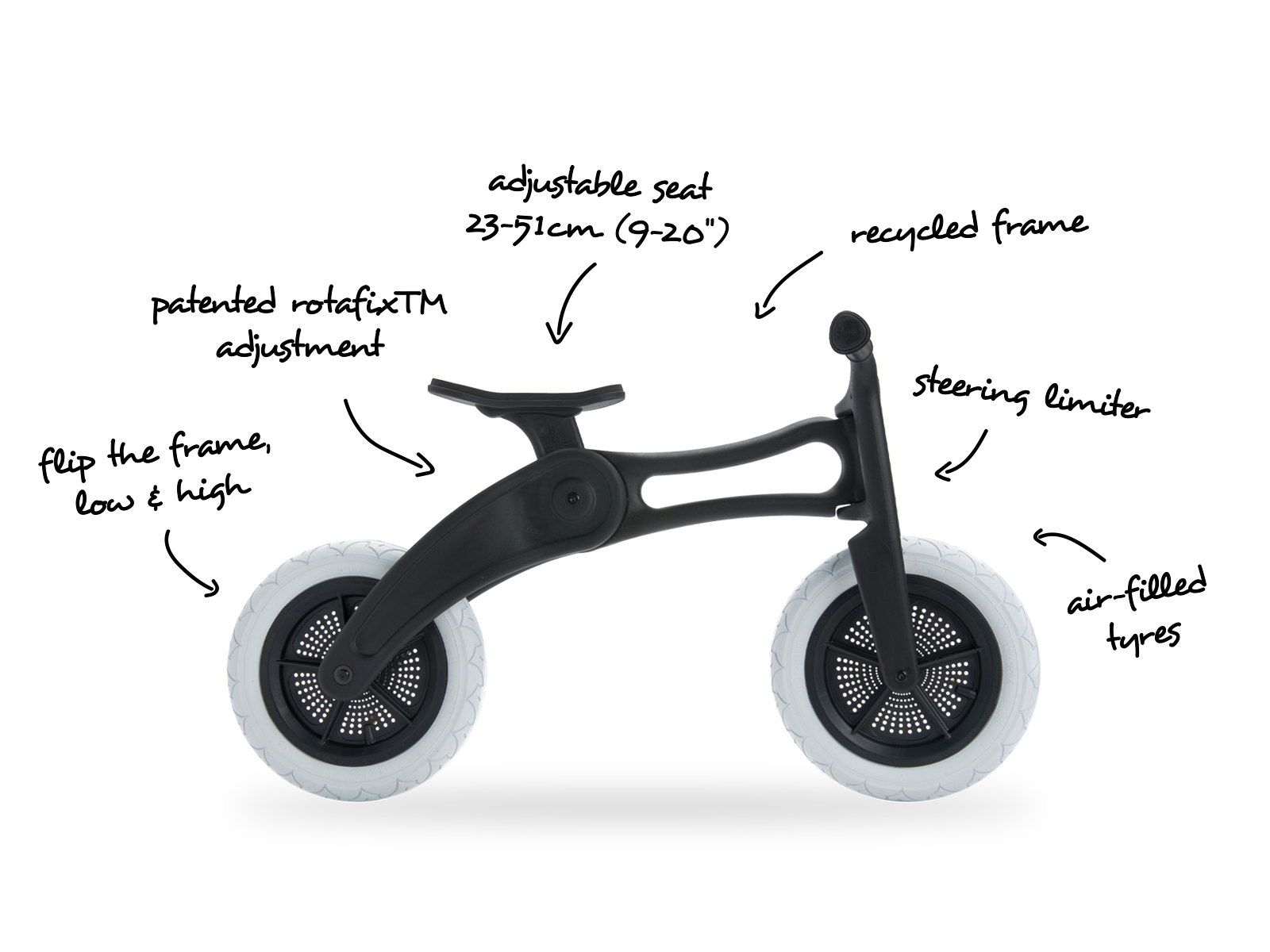 values
Wishbone Bike Recycled Edition is a startling new concept in children's design. Made from post-consumer recycled plastic and employing hi-tech production techniques, this bike for babies & toddlers minimises raw materials & waste while maximising strength, longevity and style. Read on to learn why Wishbone Bike Recycled Edition has been named Best Green Product Design on three continents.